Spirit Night at Don Julio's
On December 12, 2018 Don Julio's hosted Spirit Night for Tampa Palms Elementary school. The kids enjoyed the food, games and picture props. It was a great night in support for a great school!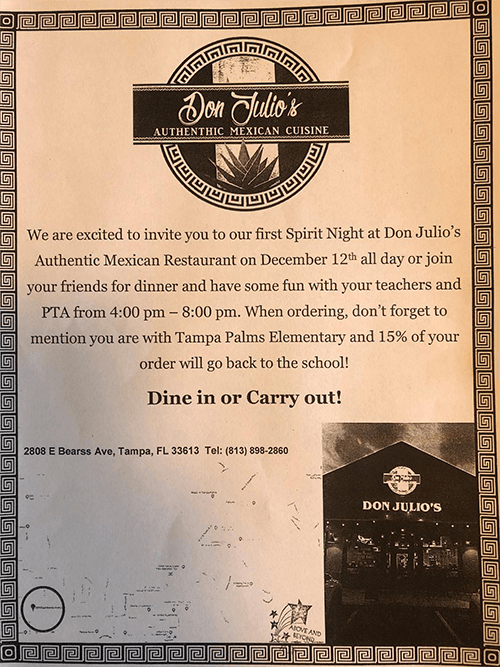 Williams Elementary Educational Session
Don Julio's Authentic Mexican Cuisine proudly sponsored an education Spanish session to the students of Williams Middle School on Oct 13, 2018. We thought them how to make some of our traditional and authentic dishes offered to our customers. Some of those dishes included handmade tortillas, taquitos dorados (flautas), tacos and many more. The class was entirely in Spanish and students could ask questions in Spanish to practice their class language. Teachers, parents and students all enjoyed a nice authentic meal after the class.